Kasol Backpacking Trip, Tosh, Malana, Kheerganga Trekking
from
₹13,000.00
Kasol Backpacking Trip, Kheerganga Trek
Kasol is a paradise where all the birds with backpacking feathers will fly down to. This trip doesn't leave any stone unturned not just in Kasol, but also in Tosh, Kheerganga, and Malana.
Reviews 0 Reviews

0/5

Vacation Style Holiday Type

Activity Level Moderate

Group Size Small Group
All about the Kasol Backpacking Trip, Tosh, Malana, Kheerganga Trekking.
Hello Backpackers!
Kasol – a picturesque village in Kullu, stretched along river Parvati is in every trekker's checklist. There are abundant treks and hikes that take you to absolutely stunning villages hidden far from civilization in their own world and time. One would be surprised by the warm hospitality of the villagers in the Old and the New Kasol, separated by a small bridge.
The Kheerganga trek is one of the most amazing treks that can be attempted by even beginners. About 13,100 feet above the sea level, one would pass through various hot sulfur springs, a number of small waterfalls that will thrill you while trekking. Needless to say, the view after conquering the summit is mind-blowing.
We will also head on easy treks to beautiful Himalayan hamlets of Tosh and Malana of Parvati valley.
Tosh, a village lying at the height of 8000 feet on top of a hill surrounded by mountains from all the sides. Tosh offers some breathtaking views of the Parvati Valley. It's a perfect place to get lost in nature.
Malana, one of the best-kept secrets of the country is a small village managing its own democracy, parliament, and religious beliefs even today, disconnected from the Indian system. There are many surprises in store here. For example, one shouldn't even touch the walls or belongings of the natives unless he/she wants a fine imposed. Sounds crazy, isn't it? But not to worry too much, the locals have always been kind and welcoming to the visitors like us.
Come, join Muddie Trails to experience a wonderland.
---
Highlights of the Kasol Trip:
The stunning Kheerganga trek
Beautiful Tosh Valley trek
Colorful Kasol exploration
Visit Malana, Chalal villages
Relaxing by the Parvati River
Dip in the natural hot water springs
Camping in a mesmerizing setting
---
Join us on:

—–
—–
—–
—–
—-


Check us out on:

(4.9 ⭐200+ reviews)—–
 (4.8 ⭐950+ reviews)
Day 0 Arrival at Delhi

Arrive at Delhi Airport and assemble at Majnu Ka Tilla, our pick up point for Bhuntar Volvo Bus.

Day 1 Chalal Day Exploration

Reach Kasol by our local vehicle, check into our Campsite
Enjoy the forest walk towards Chalal village, try out the delicious Israeli food for Lunch
Explore Kasol market and spend time by the free-flowing Parvati River. Take some snaps, relax and rejuvenate
Bonfire, rest in the tents.

Day 2 Tosh Trek

Check out of camp, board vehicle and drive towards Barshaini.
Head on a trek to Tosh. There are plenty of cafes with great Israeli and European food en route trek path to relax.
The village is located on a mountain overlooking the Parvati river and a waterfall.
Explore the village, stroll through the local flea market to pick some souvenirs and cool t-shirts.
Bonfire, overnight stay at Tosh.

Day 3 Kheerganga Trek

Check out from the campsite, reach Barshini village.
Start the trek to Kheerganga, which is 12 km long which takes around 6 hours to complete.
Enjoy the magnificent views throughout. Take a dip in its hot water springs. Rejoice the sights of snow-capped Himalayan peaks.
Bonfire, overnight stay at Kheerganga.

Day 4 Malana Trek

 Check out from camp, hike back to Barshaini village
Visit Manikaran Sahib, refresh by taking a bath in hot water spring
Set on a trek to Malana, which is a quaint little hamlet located in the dreamy surroundings in the Parvati Valley
This 5 km trek to the village tucked at 10000 feet is one of the engrossing day treks
Bonfire, overnight stay in the Malana village.

Day 5 Malana and Kasol

Explore Malana village overlooked by Chandrakhani and Deo Tibba Peaks
Check out from camp, head back to Kasol by noon
Shop, relax until evening at a famous cafe
Board Bus back to Delhi from Bhunter

Day 6 Drop at Delhi

Reach Delhi around 9 AM
You may book your flight back to your city after 11 AM

Call and confirm one of the organizers before you book your flights.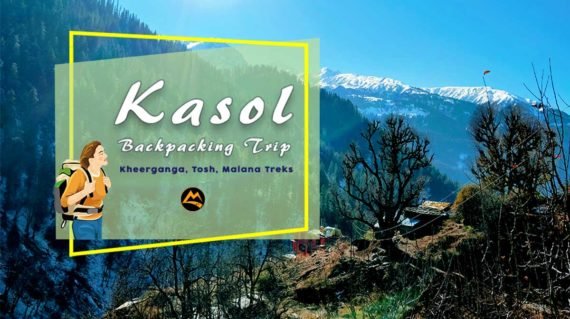 Generic Details
Basics:
Total slots for the trip: 5 or more
Stay: Camping
Food: Breakfasts, Dinners included. Lunches are self-sponsored.
Trek Difficulty: Easy to Moderate
Max altitude: 13,100 feet above Sea level
---
Travel:
Trip starting/ending point: Delhi
Volvo Semi-Sleeper Bus between Delhi and Bhunter
Local vehicle(s) between Bhunter and Kasol
Starting time: Monday 6 PM
Ending time: Sunday 9 AM
You may book Flight/Bus till Delhi from your City in India
---
What's next after booking your trip:
The Organizer will get in touch with you, or vice versa. After discussing with him/her, you may book your Flights up and down.
A Whatsapp group will be created for all the registered folks a week before the event
You may discuss many things in the group and get prepared for the trip
---
Special Notes:
Kasol is an offbeat place with basic facilities. Travelers are expected to carefully read and understand Terms & Conditions that explain complexities of this trip before booking.
Travelers are expected to come with an open heart, respect local culture, care towards the environment and climate change, and are willing to help each other.
The Trip Captain need not have traveled to Kasol before. He/She will act as an interface with our driver, local guide and campsites.
The tour package inclusions and exclusions at a glance.
Kasol Package Inclusions
Items that are included in the cost of tour price.
Travel everywhere
Stay for 4 Nights
5 Breakfasts, 4 Dinners (Veg & Non-Veg)
Entry tickets, permissions
Trek Guide / Trip Captain
Bonfire(s) (if it doesn't rain)
Once in a lifetime backpacking, trekking experience
Kasol Package Exclusions
Items that are excluded in the cost of tour price.
Lunches
Any kind of insurance, activities, shopping, party, medical expenses
Any misc. expenses that are not in inclusions above
No major health issues shall be present to the traveler like Asthma, respiratory problems, mental ailments, Heart issues, High blood pressure or any other special medical condition which may affect you and others during the trip
No Luxury. We assure awesome memories every trip, but not awesome facilities!
We provide basic facilities in terms of food, travel & accommodation.
The itinerary is fixed. No special requests to change itinerary/schedule are permitted
Absolutely No littering during our travels. We swear to protect our environment.
No alcohol & smoking during Treks & adventure activities. There would be separate window and space (usually at night) to have these at campsite/homestay for interested people
Cooperate with the organizer(s) in following the schedule set for the day (especially getting up and getting ready in the morning). This will ensure travelers won't miss out on the real fun part that is traveling.
Every traveler is responsible for his/her for your own safety while traveling with Muddie Trails. Don't indulge in any illegal or silly activity that causes harm to you or fellow travelers.
Every traveler is expected to sign a liability/waiver form given by the organizer(s) after boarding the vehicle that discharges Muddie Trails of any unexpected incident like injury/death/theft etc.
Unexpected situations: It may happen we do not cover all the places mentioned in the itinerary because of unpredictable reasons like bad weather, wild animal presence, abrupt blocking of sites by the police/forest department, delay in travel because of an issue with our group itself, traffic conditions, etc. In most cases, if the time permits, the organizer(s) will take travelers to an alternative place. But in some cases, we may have to skip a place altogether.
The event will stand canceled if less than 8 travelers signed up for the trip/trek
Travelers are expected to respect each other and help each other. Avoid discussing sensitive matters like sex, politics, and religion/caste/race.
Using foul or abusive language, eve-teasing, arguing with fellow travelers/organizer(s), and/or involving in the physical assault will not be accepted and will stand a chance of being deserted by Muddie Trails.
80% refund if a cancellation request is sent 30 days before the trip start date.
50% refund if a cancellation request is sent between 29 to 15 days before the trip start date.
No refund within 15 days, during, or after the trip whatever be the reason.
No refund on the partial payment done to block your seat for the trip.
Toiletries, moisturizer, light towel, lip balm, wet wipes, toothbrush, toothpaste, 
A lightweight large Backpack for the entire road trip (60 liters or more)
A small backpack for basic items (to carry valuables, water bottle, etc when trekking)
Photo identity proof with address (Aadhar/Passport/Voter ID)
2 Passport size color photographs (important for permit)
Thermal inners and warm clothes (very cold climate)
A rainproof jacket with a hood (to protect from cold winds, sudden rain/snowfall)
Waterproof gloves, thick socks, track pants, full sleeve t-shirts (to keep your body warm)
Cap/Hat (you may get tanned because of high altitude direct sun rays)
Sunglasses (important as snow reflects harmful UV rays)
Sunscreen (SPF 50 or more)
Power bank, charger, camera, binoculars (if you wish to)
Hand sanitizer and liquid hand wash (facilities over there are very basic)
Proper water bottle for your trip. You may fill at our guesthouses/campsites
Disposable garbage covers (To separate used/unused, wet/dry clothes)
Water-resistant, good grip shoes for trekking, extra slippers to use at guest houses
Personal medications, any drugs that you may feel necessary (remember high altitude, ghat roads, chill climate)
No need to carry snacks/chocolates. You may buy at local shops to support them.
---
Read the detailed Terms and Conditions here.
---
Got more questions? Check out here!